Frequently Asked Questions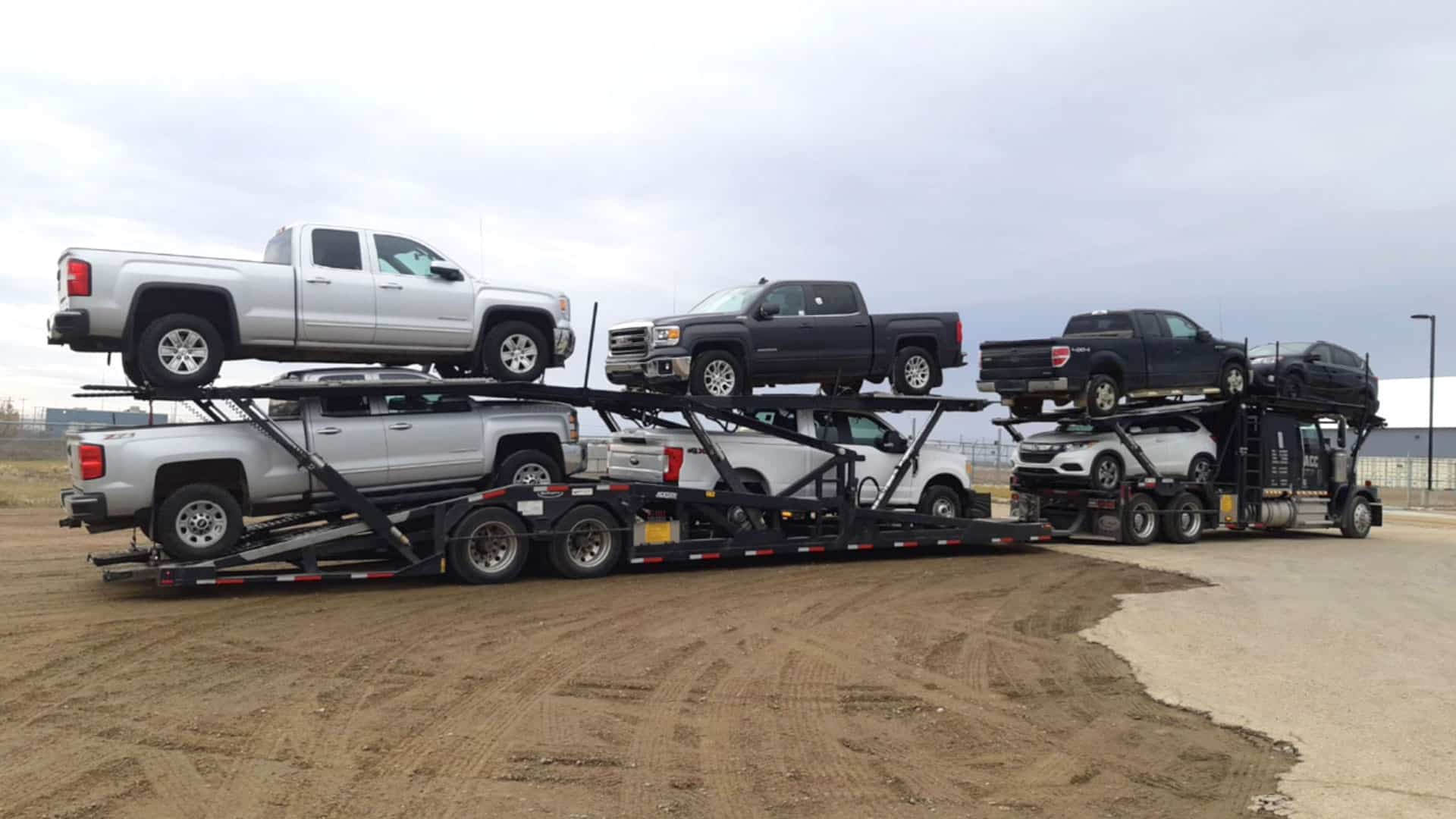 Preparing Your Vehicle For Car Shipping
Before we receive your vehicle for transport, please consider the following:
Personal belongings are permitted up to a maximum of 200 lbs for safety reasons.
Non-runners will not be accepted for shipment. Vehicles must be in full operating, road worthy and safe condition.
Ensure Tires, battery and emergency brake are all operating properly.
Fuel/oil leaks must be repaired prior to shipment.
Caps/canopies on pickup trucks must be properly bolted to the box of the truck.
Repair all broken, loose or rusted parts.
During colder months be sure the vehicle has been properly winterized.
Be certain the jack, wheel-nut key and spare tire are properly stowed.
A photocopy of the vehicle registration should be placed in the glove box. (Original is not required).
External auxiliary fuel tanks are not permitted.
Alarm systems must be disabled prior to shipment.
​Please inform us of any security features, starting instructions or details pertinent to the handling of your vehicle.
Can I ship personal belongings in my vehicle?
You are allowed up to 200lbs of personal belongings in the vehicle. Stowed belongings cannot cover the windows of the vehicle.
Is my vehicle insured during transport?
Yes we cover your vehicle for any damages that are result of driver negligence. We do not cover any damage that is considered an act of god or nature such as weather, debris, rock chips etc.
How long can my vehicle stay at the terminal after delivery?
Your vehicle can be at the terminal for up to 5 days after it has been unloaded then a $25 fee per day will apply.
When I drop off my vehicle will I receive a condition report?
Yes, one of our employees will walk around the vehicle and take pictures as well as note any existing damages. This report is called a bill of landing and will be emailed to you for your record.
What if my vehicle is damaged?
Auto Carrier Corp and its agents must be notified of any damage or at the time of receiving the vehicle with a description of damage and clear pictures. The shipper must pay in full the applicable deductible, unless such deductible has been bought down at the time of booking.
What if my vehicle is not delivered on time?
We ask that you please refer to the original ETA provided at the time of your quote and please contact our office for options available to you.